Celebrities post black squares on social media to spotlight police brutality
2020-06-03 03:59:55 GMT
2020-06-03 11:59:55(Beijing Time)
Sina English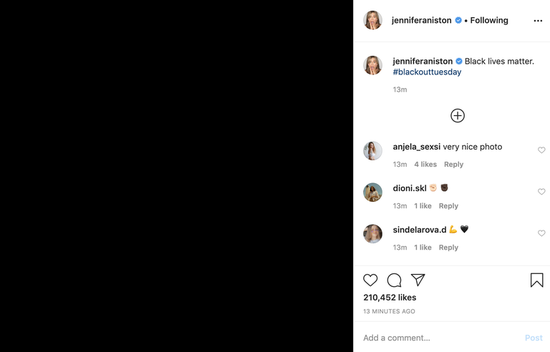 Many celebrities and businesses are going dark on social media, posting a black square on their grid or Instagram in solidarity with #BlackOutTuesday and #theshowmustbepaused movement.
Early participants include Rihanna, Bella Hadid, Kendall Jenner, Kylie Jenner, Timothée Chalamet, and many more A-listers in the music industry and outside of it.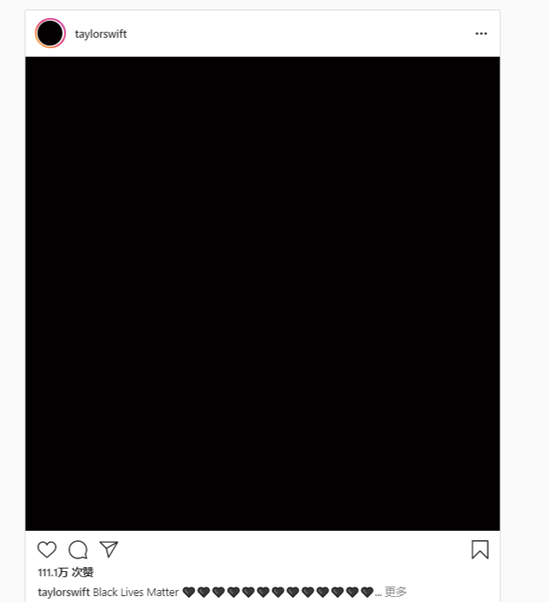 Blackout Tuesday is just one of the many forms of protest some have participated in as the nation grapples with George Floyd's death.
#theshowmustbepaused and #BlackOutTuesday was started by Atlantic Records exec Jamila Thomas and Brianna Agyemang of Platoon to call attention to the systemic racism in society. As they explained on the initiative's site: "In response to the murders of George Floyd, Breonna Taylor, Ahmaud Arbery, and countless other black citizens at the hands of police, #TheShowMustBe Paused is an initiative created by two black women in music in observance of the long-standing racism and inequality that exists from the boardroom to the boulevard. We will not continue to conduct business as usual without regard for Black lives."